Mail-In Device Repair Services
3 Easy Steps: Mail-In Now
Welcome to The Supreme Tech's Mail-In device repair service! We understand that not everyone can make it to our physical location in Rancho Cucamonga, which is why we offer a convenient mail-in option for a variety of devices. Whether you're dealing with a cracked screen, hardware glitches, data recovery, or need a Windows installation, our skilled technicians are ready to provide top-notch solutions.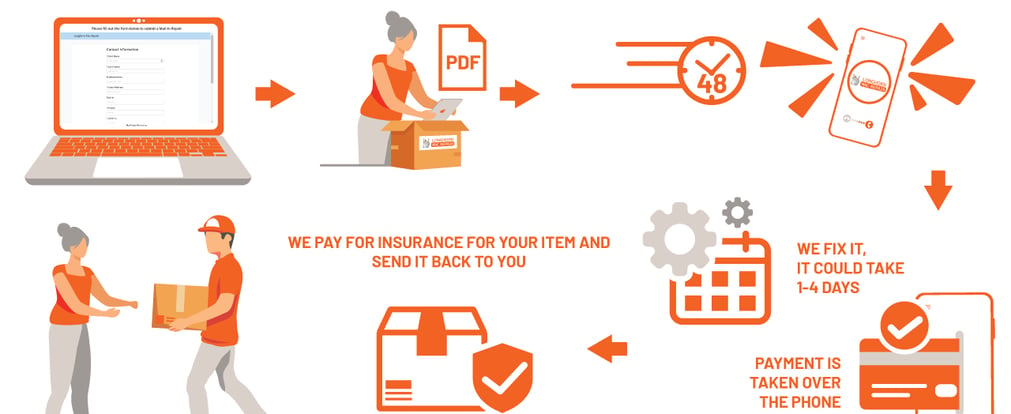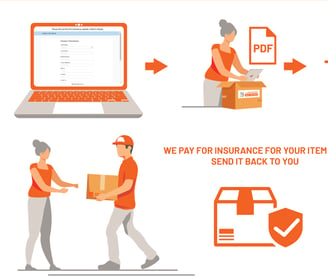 How Our Mail-In Service Works
Request Your Repair Quote: Begin by reaching out to us through our online form or by contacting our dedicated customer support team. Share details about your device issue, including its make and model.

Receive Your Quote: Once we receive your information, we'll promptly send you a personalized repair quote. This quote will outline the repair process and include instructions for safely packaging and sending your device to us.

Securely Package Your Device: Follow our easy-to-follow packaging guidelines to ensure your device arrives safely. Be sure to include any necessary accessories and complete the repair request form.

Send Your Device: Utilize a trusted shipping service to send your device to our repair center. Proper packaging is key to prevent any damage during transit.

Expert Repair Process: Our experienced technicians will carefully assess the issue and perform the necessary repairs using high-quality replacement parts. Throughout the process, we'll keep you informed via email or phone.

Stringent Quality Check: Prior to returning your device, we conduct rigorous testing to ensure that repairs are successful and everything is functioning as it should.

Payment and Return: Once repairs are completed, we'll send you an invoice for the repair cost. Once payment is received, we'll package your device securely and provide a tracking number for your peace of mind.
Our Comprehensive Services
Device Repair: From fixing cracked screens to resolving battery problems, we're experts in smartphone, tablet, and game console repairs.

Data Services: We offer a range of data-related solutions, including data backup, data rescue from broken hard drives, data recovery, and seamless data transfer.

Windows Installation: Need a fresh Windows installation? Count on us for a smooth setup.

Computer Tune-Up: Elevate your computer's performance with our comprehensive tune-up services.
Benefits of Mail-In Repair
Convenience: Enjoy hassle-free repair solutions without stepping out of your home.

Expertise: Skilled professionals with a decade of experience catering to devices.

Quality Components: We prioritize top-notch replacement parts for lasting results.

Transparent Process: Stay in the loop with regular updates on the repair status.

Secure Transit: Our packaging guidelines ensure your device remains safe during shipping.